Come see me!
Dan Hayes
The classic touch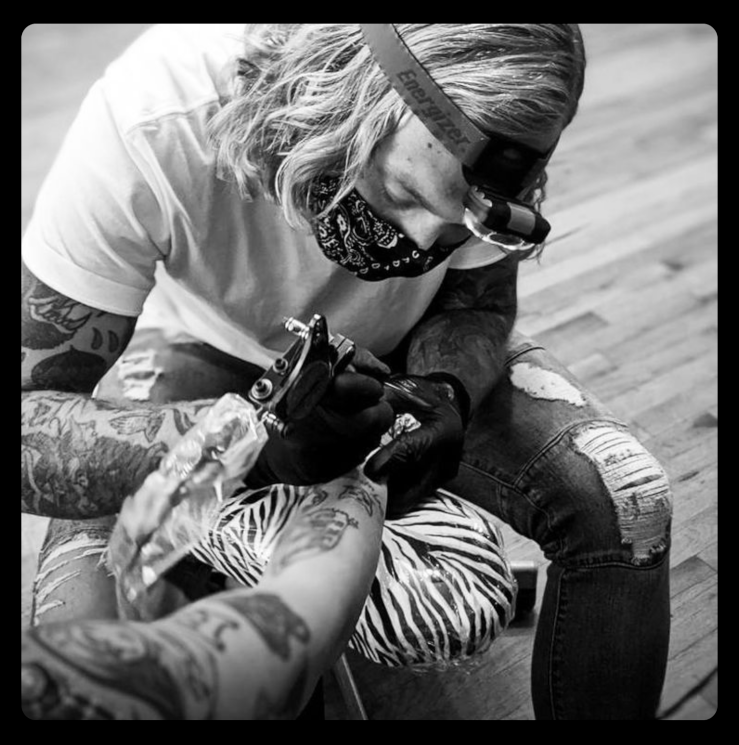 Let's bring you some style!
Hey I'm Dan Hayes, originally from St. Paul Minnesota and moved here in 2009. Started pursuing tattoo art my late teens and got my apprenticeship when I was 22 with multiple tattoo mentors, I enjoy doing a lot of styles but prefer traditional tattoo art and black and grey styles. Letters have always been fun to me as well, I don't do a lot of water colors tattoos or color realism, I love painting flash art and making your ideas work best for your body to wear.
You can catch me riding around Denver on a bicycle or going to random shows. I'm excited to be apart of this phenomenal team at Marion street and hope I can be apart of your tattoo collection.