Nice to Meet
Kevin Onley
Cool tats made daily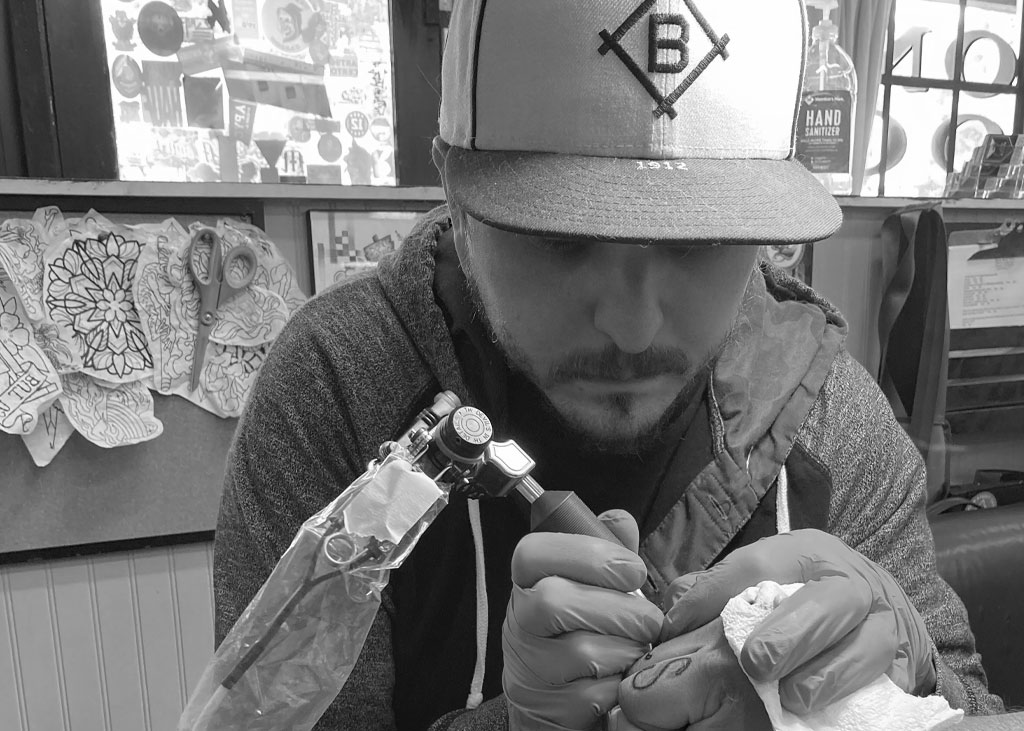 Tattoo artist, art aficionado, student of life, and your new go to guy!
Kevin is a Colorado native that enjoys all types of art. He was taught Fine Art at the University of Colorado and strives to bring his art knowledge to tattooing. Began his career in 2014 and is proficient in many styles of tattoo. He favors tattooing colorful illustrative pieces and black and grey realism.
I was born in Denver, Colorado and raised in Colorado Springs. Most of my art experience is from high school and college. I was fascinated with tattooing ever since my first tattoo and eagerly wanted to be a part of the community. I learned tattooing from a few different mentors but I owe my versatility in my art to Ryan Willard and the artists at Marion Street. Surrounding myself with great artists and passionate tattooers helped expand the creative tricks up my sleeve. As I progress in my career I want to continue pushing my creative talents and creating lifetime memories for our clients.