Katelynn
Katelynn Rhea
Tattooer, podcaster and STL Blues fan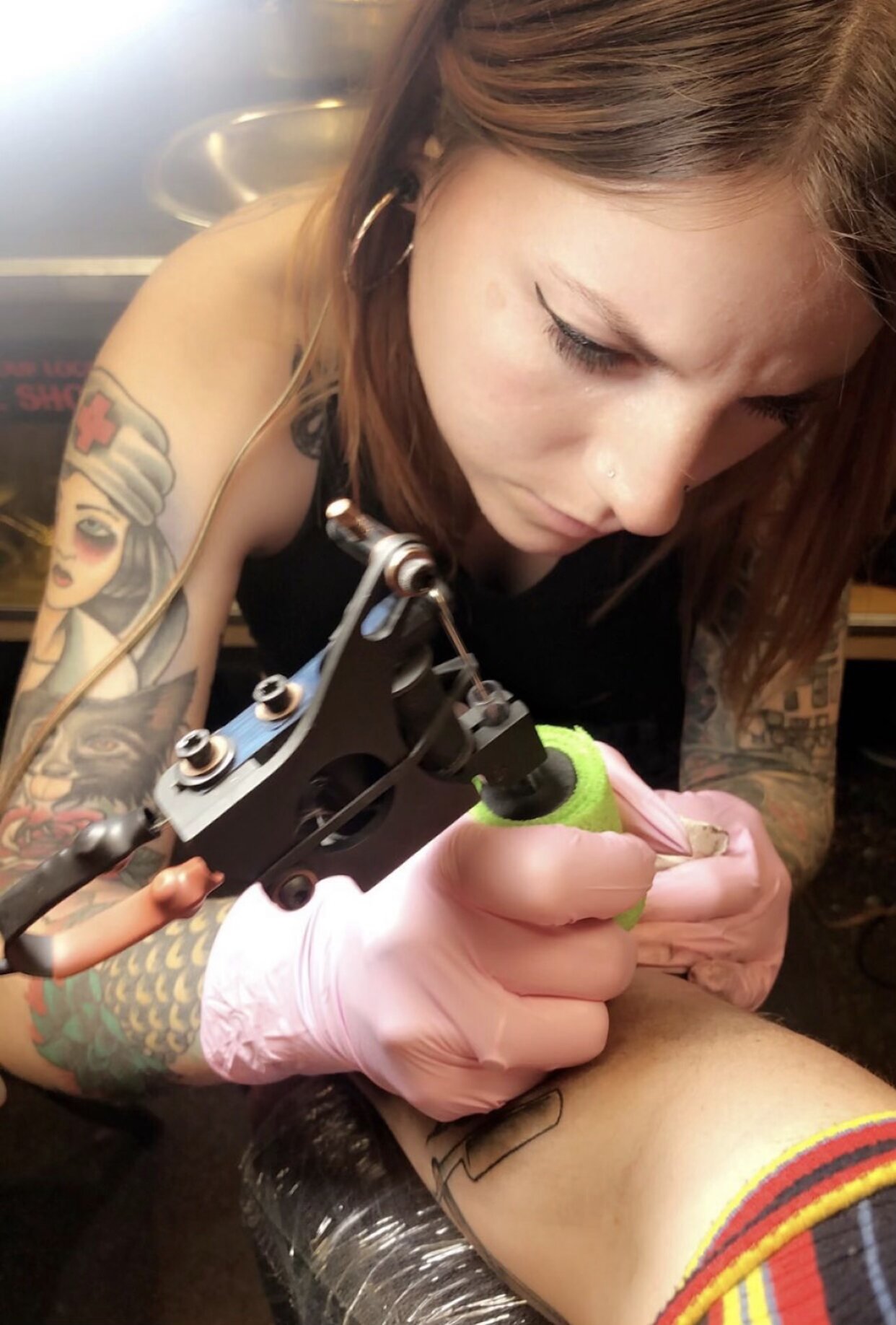 Ensure your safety from cannibals and get tattooed today!
Hello Denver! I'm new to Colorado and SO hyped to be welcomed into the Marion Street family! I recently moved from St Louis, MO working at Iron Age Studios and I go back and guest out there on occasion!
A little about me, I'm a military brat so I've lived all over, but I consider myself a Florida girl. I'm a U.S. Coast Guard Veteran, former Veterinary Technician, AirForce wife, and feather and fur mother. I also Co Host a true crime podcast with my best friend in my free time! If you wanna check it out it's called Don't Get in the Van! We are on all the major streaming services. I completed my apprenticeship in Florida under a few different mentors. I actually started out as a receptionist and then was offered an apprenticeship and never looked back. I've been an artist and designer since I was pretty young, you could always find me making art with any medium at my disposal, no matter how inconvenient for my parents, haha! I snuck my first tattoo from my mom when I was 18 and the rest is history, I was hooked. Flash forward to today, I'm living my best life tattooing the most amazing clients and soaking up every bit of knowledge I can! I never stop learning and honing my craft, I thrive on hard work and dedication. As for tattoo styles, I'm pretty much down for anything! But I definitely prefer traditional or illustrative designs! I love color or black and grey, dotwork is super fun as well! I hope to make some lifelong friends and clients out here and can't wait to meet you all!